Quote: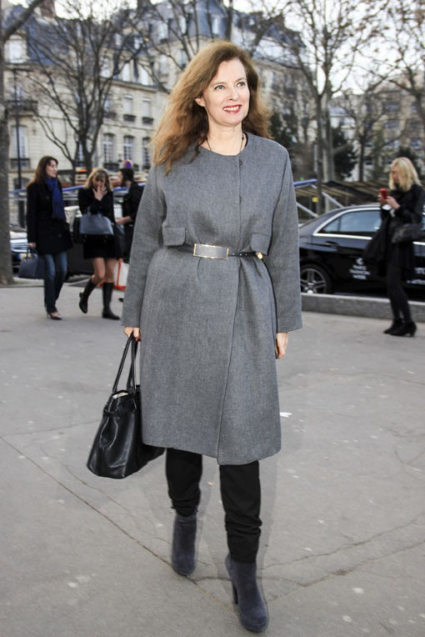 FULL NAME

: Nicolette Marchand
GENDER

: Female
DATE OF BIRTH

: 5/12/1967
PLACE OF BIRTH

: Crécy, IB
ETHNICITY

: French
RELIGION

: Baptised as Church of Alexandria, currently irreligious
OTHER MICRONATIONAL CITIZENSHIPS

: None
MARITAL STATUS

: Divorced once, cohabiting with a partner
PLACE OF RESIDENCE

: 

Crécy, IB
FAMILY
:
Dénis Marchand, father, 85
Elisé Marchand (née Laurent), mother, 82
Michel Marchand, brother, 48
Achille Marchand, brother, 40
Baudouin Marchand, brother, 38
Matthais Beaulieu, ex-husband, 49
Barthélemy Beaulieu, son, 20
Gabrielle Beaulieu, daughter, 18
Dorothée Beaulieu, daughter, 16
Mathilde Bardin, partner, 52
POLITICAL PARTY AND VIEWS

: Socialist Party. (Mainstream of the Party, identifies as a progressive liberal. Passionate about single payer health care, nutrition programs and environmental regulations.)
POSITION/TITLES

: Deputy of the Imperial Assembly.
PROFESSIONAL HISTORY

: Imperial University of Alexandria in Geneva, BSc, MSc and PhD on Microbiology, MSc in Health Policy (1985-1996) (PhD and MSc in Health Policy is from Crécy branch)
RA, Assistant Professor and Professor (Subject is Immunology) in Imperial University of Alexandria in Crécy (1991-2016)
Policy Advisor for

Department of Public Services

(2002-2016) (This is more like a time to time part time thing where she advised the government when asked, pro-bono)
Volunteer for Socialist Party (1985-1999) (As a student, and an academic, she volunteered for Socialist Party during elections and other campaigns, like canvassing, GOTV and community engagement)
Member of Crécy Socialist Party executive board (1999-2013)
Health Policy Chair of Crécy Socialist Party (2007-2013)
Chairman of Crécy Socialist Party (2013-present)
Deputy of the Imperial Assembly (2016-present)
BIOGRAPHY

: Nicolette Marchaud daughter of Dénis and Elisé Marchaud born on 5/12/1967 in Crécy, IB. She was raised in a middle class family where her father was owner of a small medical supplies shop and her mother was a nurse. She has 3 young brothers and grew up in a rather lively house. As she grow up, she decided that she wanted to at least try to live on her own, independently, she chose to study in the capital district Geneva, instead of Crécy. She lived in Geneva for 6 years and decided to return to Crécy for her doctoral studies where she was offered a teaching spot. During her doctoral studies, she also got interested in public health policy which led to her taking courses and a Masters degree on public health policy. Her own speciality is related to immunology, so she became one of the top specialist in public health issues related to diseases, especially epidemics. She has consulted Imperial Government and Public Services Department several times regarding several healthcare issues and presented policy papers. In her free time as a student and as an academic she was actively involved in politics, she volunteered for Socialist Party during her years in Geneva and Crécy. She was encouraged to run for executive board of the local party in Crécy and she managed to get elected. She was chosen as Health Policy Chair of the local party in 2007, it was more of a ceremonial position as the local healthcare policy of a city party was pretty limited. She was elected as Chairman of Crécy Socialist Party in 2013 and she finally got nominated for the party list for Ibelin by the Socialist Party leadership and got elected as Deputy of the Imperial Assembly